A Brisbane company that develops software streaming solutions for complex visualization applications in the defence, education, and emergency services industries is one of 20 Queensland businesses who have partnered with global aerospace company, Boeing for their Advanced Autonomous Platform Technologies project ('Project').
The project set out to develop an on-board command and control technology for autonomous vehicles, by applying artificial intelligence algorithms to 'teach' an uncrewed aircraft (the 'brain') to understand what is required of it. This included communicating and collaborating with other autonomous aircraft ('the voice').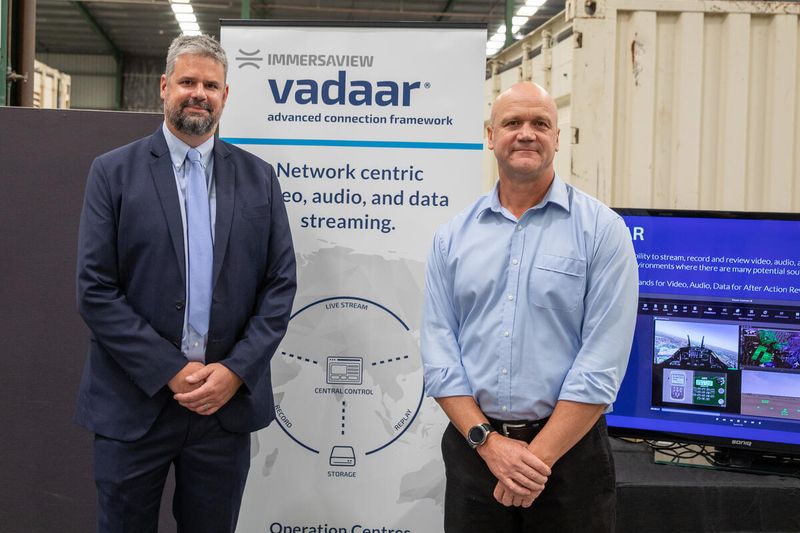 We sat down with ImmersaView's Andy Boud who explained to us how their streaming solutions will be an integral part of Boeing's project.
How did you become involved in the Advanced Autonomous Platform Technologies project?
We have worked with Boeing's Phantom Works International (PWI) division for several years, mainly on developing advanced software for video streaming, recording and review. For this particular project, Boeing had specific requirements for video streaming from their Unmanned Aerial Vehicles (UAV). We commenced work on the project in 2018.
What do you mean by video-streaming?
Autonomous Systems often need to be rugged, lightweight, and simple to manage. For this project, there was a need to use specific low powered, embedded devices to provide a robust method to capture a live video stream and encode onboard the device, to produce a robust, low-latency, low bandwidth video signal.
What was the technical challenge being worked on by Boeing and Immersaview?
The key challenge was to develop a new method to stream video from an UAV using embedded devices with low weight and power requirements
How does ImmersaView address this challenge?
Through previous work with Boeing we have had extensive knowledge of software video streaming. Complementing our knowledge and technical expertise and with a strong existing partnership, together we were able to develop a software encoding and streaming solutions that would operate with lightweight embedded devices on board the UAV and make the project a success.
How important is that to the project?
Overall, our work was just a cog in a big wheel, however, each small piece is important step to make a great whole.
What do you think was the overall big benefit to the company from being involved?
We get to work with other like-minded engineers within Boeing to develop advanced software solutions to meet real-world requirements. We'll continue to work closely with Boeing on this and other projects within Australia and overseas.
How important a role does the Queensland Government, via Advance Queensland, play in attracting projects like to this state and what it means for industry?
Australia is an amazing country, with a highly skilled workforce, but sometimes lacks funding (lack of major Venture Capital etc.) of other countries. This mechanism between State Government, Boeing and highly skilled SMEs presents a great approach to work on large complex problems together and grow local jobs, knowledge and expertise.
The Queensland Government provided $18 million to the Advanced Autonomous Platform Technologies project in 2018, with the aim of boosting Queensland's industrial capability in developing next-level autonomous technologies.
Sources:
Taking streaming sky-high | Advance Queensland | Queensland Government
Twenty Queensland companies behind global aerospace project – Ministerial Media Statements