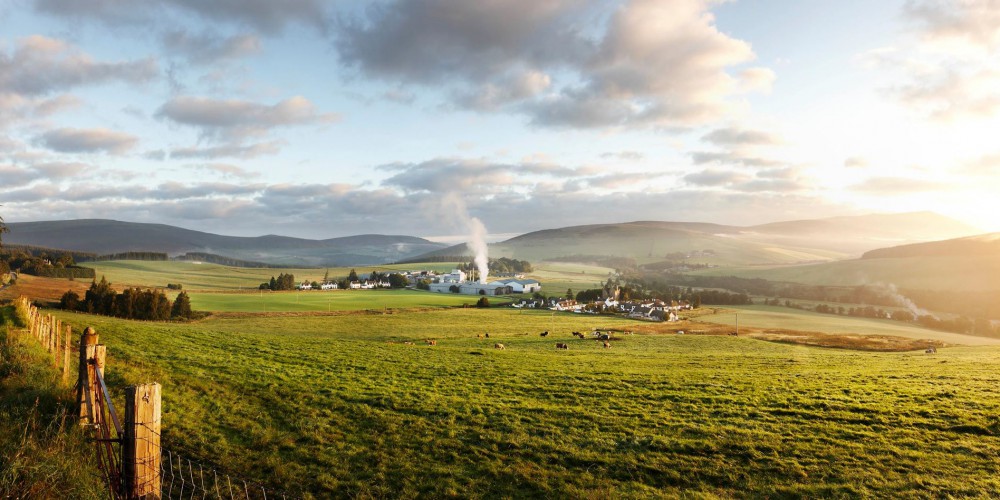 Glenlivet set out on a city-to-city tour to promote their unique brand of whiskey.
When Glenlivet, one of the highest quality and oldest distilleries in the world, set out on a promotional tour around the United States, they needed a way to engage those who attended with a media rich and visually stunning display that could tell the story of Glenlivet as a backdrop to their event. Not only this, the system had to be portable and self-supporting, allowing them to quickly and easily recreate their display at each event.
Company Snapshot
Industry. Distillery
Product. Scotch Whiskey
Founded. 1824
Headquarters. Moray, Scotland
Employees. 15
Create an engaging and easily recreatable seamless display for a city-to-city tour.
For the Glenlivet Tour, create a portable and self-supporting immersive environment that will engage and excite the senses with a display capable of displaying custom imagery seamlessly spread over a multi-projector setup, spanning a 40 foot area. This setup needed to be easily and quickly recreatable at each location in the city-to-city tour, allowing a simple "install, adjust and get on with it" approach.
A 40 foot curved projection screen was created, powered by ImmersaView Warp.
To meet this unique challenge, the team at M1 Interactive designed and fabricated a 40 foot by 8 foot curved projection screen, to allow for the projection of custom content via Arkao's GrandVJ across four 7K Lumen high-definition projectors, creating a truly immersive display. The software deployed to make this possible was ImmersaView Warp, which allowed for the content from a single PC to be seamlessly displayed on the curved projection surface, with precision geometry correction and edge blending.
Technical Specifications
40 foot by 8 foot Curved projection screen
Arkao GrandVJ
4 x 7K Lumen HD Projectors
ImmersaView Warp
"Our client was delighted with the setup we created. We needed a simple, but powerful software solution and ImmersaView Warp delivered."
Brian Dressel, M1 Interactive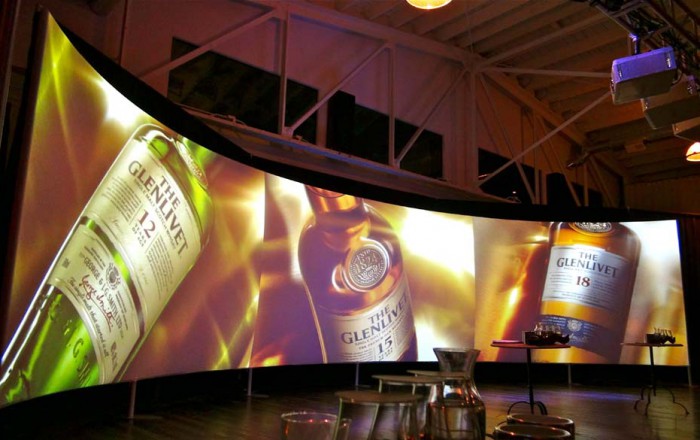 Those who attended the Glenlivet Tour were amazed to see such a media rich presentation of the Glenlivet story on such a large seamless display. With a curved screen, one computer and several projectors, M1 Interactive delivered an immersive environment with seamless, stunning visual displays using ImmersaView Warp technology. ImmersaView Warp enabled the team to re-create the designed setting within minutes, as no programming or extra cables, connection or hardware were needed. Bringing concept to reality was made easy with M1 Interactive custom builds and ImmersaView Warp's "install, adjust and get on with it" solution.