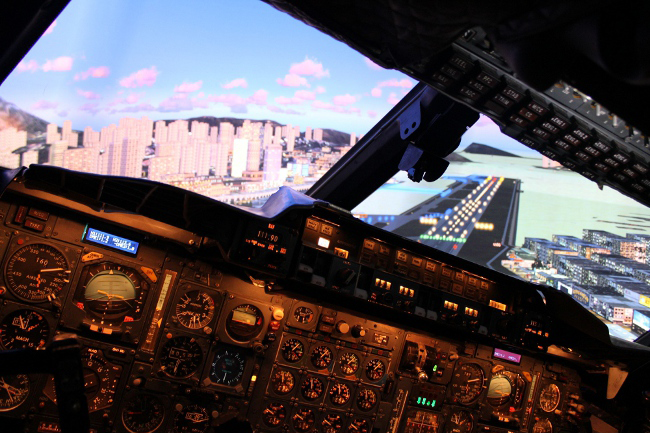 Brooklands Museum recreated the Concorde experience, keeping the dream alive.
When Concorde flights retired in 2003, Brooklands Museum acquired the simulator hardware and partnered with the University of Surrey and EPSRC (the Engineering and Physical Sciences Research Council) to restore it the following year. The goal was to rebuild the simulator and get it flying again. Now open to the public, the Concorde Simulator is a key part of Brooklands Museum's suite of unique Concorde experiences on offer. Its restoration enabled the museum's goal of keeping the Concorde dream alive and to ensure that the magic of the supersonic age remain unforgettable.
Company Snapshot
Industry. Aviation Museum
Founded. 1991
Location. Weybridge, Surrey, UK
Birthplace of British motor-sport & aviation.
Home of Concorde and the site of many engineering and technological achievements.
To immerse users while staying true to the original Concorde controls
Restoring the simulated environment with the integration of the existing simulator cockpit with modern flight simulation software, using the original flight and systems controls. Including the control columns, trim switches, rudder pedals, throttles, reheat switches, landing gear lever, parking brake plus the droop nose and visor selector.
A multi projector wrap around screen to truly immerse the user in the Concorde experience
The simulator's visual system is comprised of a single wrap-a-round screen, with three projectors mounted above the cockpit, allowing for a field of view that truly immerses the user in the experience of piloting a Concorde. With the visual display being driven from a single PC, ImmersaView's SimVisuals software performs all the geometry correction, edge blending and overlap creation to achieve a seamless large-scale image across the entire display.
Technical Specifications
3 x Projectors
Single wrap-around curved screen
Driven by a single PC
"…ImmersaView's software made the job of recreating the visual experience a simple and straight forward process."
Gordon Roxburgh, Brooklands Museum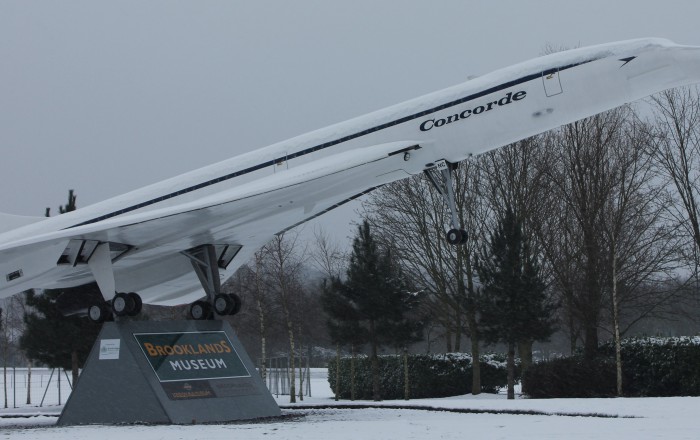 The beauty of using cutting edge SimVisuals software is that it eliminates the need for additional hardware, cables or connection that can detract participants. The focus is on being at 'the controls of the Concorde' and displaying the view from the cockpit windows. On April 9, 2009 Richard Noble, former World Land Speed Record holder officially opened the restored Concorde Simulator – the only one in the world open to the public. By bringing the Concorde Simulator back to life, museum visitors have the opportunity to re-live and experience the extraordinary romance of the Concorde and to imagine themselves at the controls of the world's most famous aircraft.