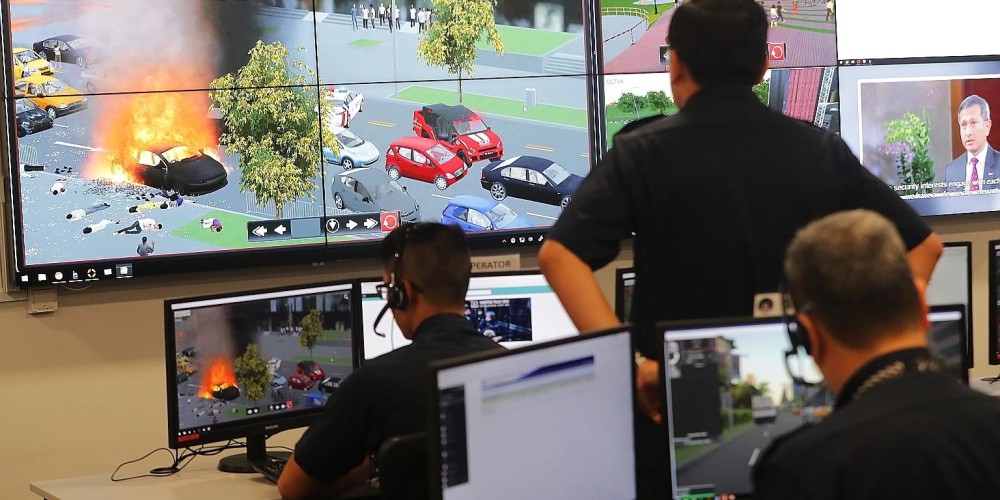 Singapore Home Team Implements New Training System Utilizing VADAAR Technology
In May 2018, the XVR Simulation Centre at the Home Team Academy (HTA) was officially opened by the Singaporean Minister of Home Affairs and Law. The Straits Times and several other leading newspapers and television stations covered the event in national news in Singapore: Straits Times: Home Team Introduces New Simulation Training System

The simulation system allows up to 20 commanders from different departments to be training in joint operations. VADAAR was used to stream, record, and review the training to enable simple viewing of many sources of video on a large video wall, as well as review and debrief after the events had been conducted.
Company Snapshot
Company Home Team Academy in support of XVR Simulation

Industry Emergency Management. HTA is the training institute for various organizations of the Ministry of Home Affairs in Singapore, such as the Singapore Police Force, Singapore Civil Defence Force, and Central Narcotics Bureau.

Founded 2006

HQ Singapore

Operations Police and emergency response
To create an immersive and realistic simulation environment in which commanders can practice and develop their emergency management skills.
In the past, Home Team commanders were trained to manage incidents through table-top exercises, which could only accommodate a small group of officers at each time, or ground deployments were conducted which were typically time- and manpower-intensive. The new simulation system enables a larger variety of command post exercises to be conducted with computer generated scenarios. Commanders in different rooms watch scenes unfold on large video wall as they provide instructions on their headsets.

In a separate simulation control room, officers in charge of the training introduce rapid scenario changes and live 'injects' to introduce unpredictability. There is no limit to the number of injects that can be added to an exercise. The commanders have to communicate effectively from their various posts in different locations, while under pressure, so that there is a cohesive chain of command for officers on the ground to act.
VADAAR plays an essential role to stream, record and review Video, Audio, and Data by connecting and displaying different locations simultaneously in the simulation control room for commanders to make clear and decisive decisions.
The objective of the simulation center is to create realism in emergency and crisis scenarios with unpredictability. Home Team Academy was able to develop and customize their needs working with XVR Simulation and its supporting Partners. Four areas in Singapore - Bishan, Orchard Road, Marina Bay Sands and Little India - have been mapped out, right down to the individual buildings.

Staff Sergeant Siti Badariah of Tanglin Police Division said "It's as close to what we are going to experience on the ground. In real life, you won't get a situation where just one thing is happening, especially if the area is big. The system gives us that option to try injects simultaneously."

"As soon as he has decided how to deal with the first inject, we can prepare to release the second. The commander can maintain an overview when two things are happening at the same time," added Deputy Superintendent Kenny Yeo.
Technical Specifications
After Action Review by ImmersaView VADAAR
Emergency and crisis scenarios by XVR Simulation
Designed by game developer Coventry Enterprises Singapore
"The simulation will get the officers in-sync and give them a hands-on feel as well as a relevance of command skills."
Mr Shanmugam - Home Team Academy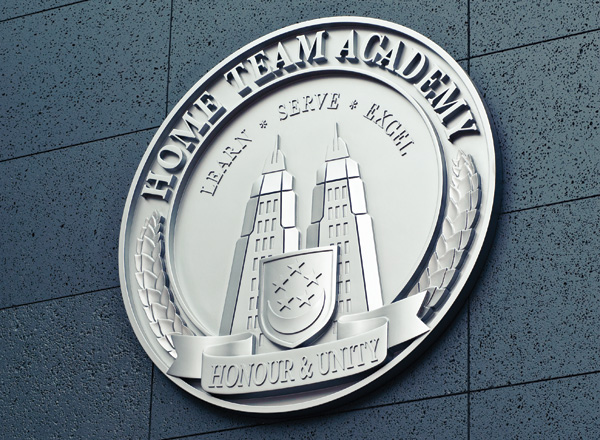 After the exercise, commanders and trainers can review the performance with the system's detailed playback function, which can highlight and review critical decision-making points for commanders. VADAAR provides an essential debriefing capability to review what happen where, when and why.