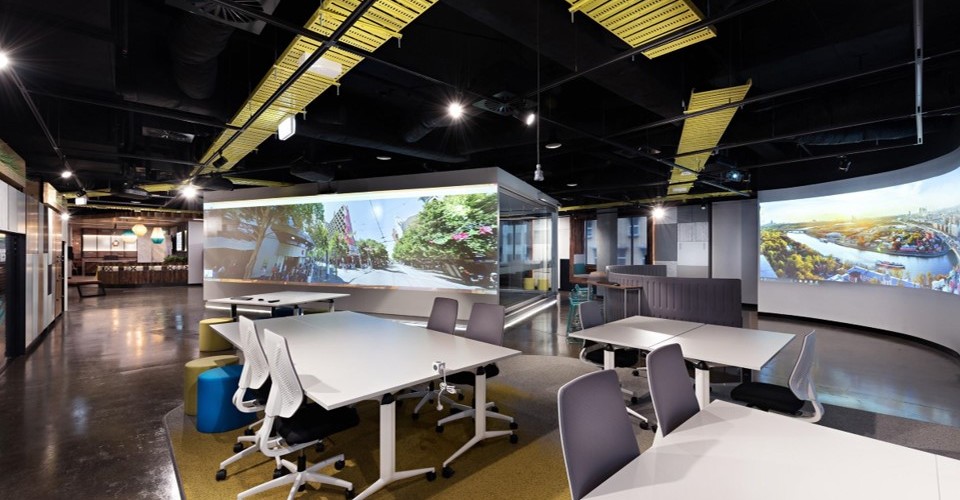 Collective Social Intelligence set out to create an immersive experience environment for their customers starting with a partnership with ISPT
Foy's Arcade is ISPT's immersive customer experience centre in the heart of Melbourne's CBD, created in partnership with Collective Social Intelligence, ISPT are one of Australia's largest superannuation funds, investing in commercial, retail and industrial commercial real estate.
Company Snapshot
Industry Design, Media, and Software

Product Customer Experience Centre

Founded 2011

HQ Melbourne, Australia

Employees 12

Website www.get-csi.com
To create a space that immerses users with industry leading 3D content and simulation technology
Foy's Arcade is a one of a kind environment where people, process and technology come together to create a WOW factor in a truly unique space. The Arcade can be digitally reconfigured with ease to provide immersive spaces, collaboration spaces and themed for specific users and events. One of the main aims of the space is to easily reconfigure the space and particularly the projection spaces.
Powered by ImmersaView's Warp software, 16 projectors were able to be split into 6 separate blended areas to provide a fully immersive experience.
ImmersaView assisted with the optical design and layout of projectors, as well as providing ImmersaView Warp to achieve a number of seamless displays. Displays included multi-projector interactive touch displays, projection mapping, multi-projector gesture displays, large scale boardroom displays and curved screens for collaboration.
Technical Specifications
16 x projectors split into 6 separate blended systems
"When we partnered with ISPT we knew that this would become an incredibly popular collaboration space. We've proven beyond our wildest optimism that you get real results when you integrate technology into the social elements of a workspace and Immersaview's technology was a key to achieving that success. No one else has anything that is so stable in an environment that gets used 8 to 16 hours a day, everyday."
Professor Jeffrey Jones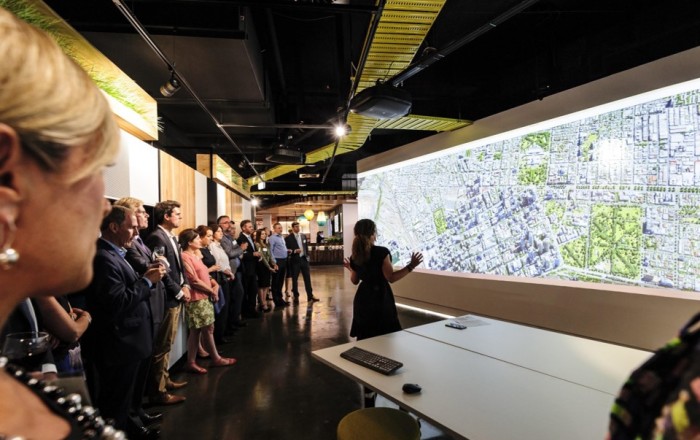 Foy's Arcade continues the proud tradition since 1883 but transforms the event venue as a 21st century icon of collaboration and innovation.