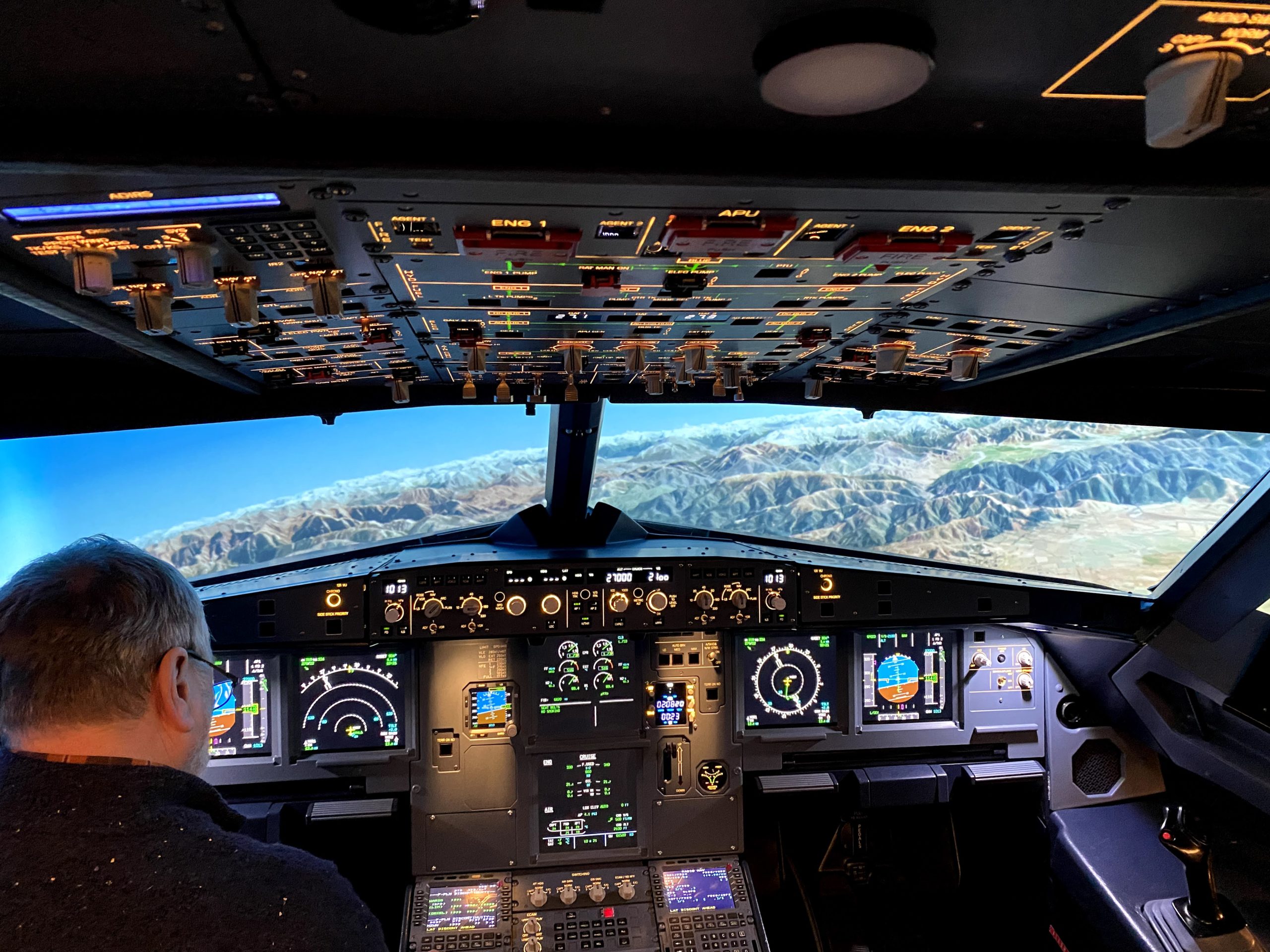 Delivering advanced and efficient flight training solutions
Pacific Simulators has been a long-term ImmersaView partner for over a decade. PacSim manufacture premium quality fixed-base, Flight Training Devices (FTD's) for the global airline pilot training market. ImmmersaView's SimVisuals 2 software, which provides the ultimate solution for geometry correction and edge blending of multi-projector displays was a perfect fit for PacSim's FTD hardware.
Company Snapshot
Company PacSim
Product Premium quality Flight Training Devices for the global pilot training market
Founded 2002
HQ Christchurch, New Zealand
Operations Manufacturing in the global pilot training market
To provide seamless visuals quickly and accurately
There has been increasing demand for quality pilot training solutions across airlines, flight schools, and universities. PacSim updated from our earlier SimVisuals software to our newly released SimVisuals 2 Advanced product featuring a refined user experience and calibration tools including our unique and quick RapidCal process.
Powered by SimVisuals 2, PacSim were able to produce their seamless display image quickly and accurately for their flight simulator.
SimVisuals 2 Advanced is our recommended solution for displays greater than 140⁰ field of view (FOV) which typically require the image multi-frustum capability to correctly display the projected environment with respect to the user's eye-point. SimVisuals 2 Advanced supports this multi-frustum capability via our "Real-World" feature where, after projector alignment and calibration we provide the view frustum information for each projector – i.e. horizontal field of view (HFOV), vertical field of view (VFOV), and heading values. The frustum information is then entered into the simulation engine. PacSim used our RapidCal feature to produce their seamless display image quickly and accurately for their simulator. RapidCal is an ideal tool for quickly and accurately aligning and calibrating projections onto flat, cylindrical, spherical, or conical shaped screens. RapidCal can been seen in action here - Introducing RapidCal
Our customer is really impressed with the visuals.
Sean Galbraith, Head of Product Design
Trainees could immerse themselves in the same environment of aircrafts with seamless visuals that they would have in a real flight. Sean Galbraith, Head of Product Design mentioned, "I found that RapidCal did work quite quickly, but with our non-standard cylinder it still needed a bit of fine-tuning. I do like the new UI, it's easier to manipulate inside the confined space of our visual. Thanks once again for your help. Our customer is here now and is really impressed with the visuals."