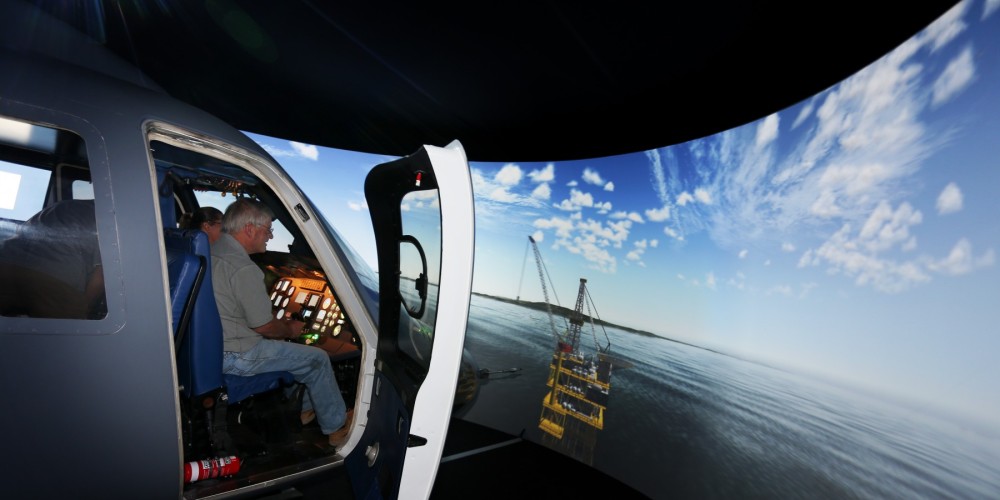 NEST set out to create an immersive training environment for their pilots
The Northland Emergency Services Trust (NEST) is a charitable trust established to provide a dedicated emergency rescue helicopter service for the people of Northland. To train their pilots, they needed an immersive training environment to develop the skills necessary for the job. During their investigations, standard off the shelf solutions costed astronomical amounts, above the budget available to them. In need of a simulator within their budget, they employed ImmersaView SimVisuals along with a custom simulator to create the ideal environment within their budget.
Company Snapshot
Industry Emergency Services
Product Helicopter rescue
Founded 1988
HQ Whangarei, New Zealand
Team 20-25
A more affordable simulator than standard off the shelf solutions
The Challenge facing the NEST was that they required a simulator that fit not only their specific requirements, but did not exceed their project budget. Standard off the shelf simulators that fit their requirements could set them back over a million dollars, dramatically exceeding their budget. As a result, they decided to head down the path of building their own from a damaged aircraft cockpit that they reconditioned for use as a simulator. To accompany this, they required a suitable visual system to complete the experience.
The ultimate in realism, a reconditioned helicopter cockpit, powered by ImmersaView SimVisuals
The simulator was built by a team of NEST pilots led by local engineer Jon Keller. The helicopter was purchased from the Japanese Coastguard after it was damaged in the 2011 tsunami. It was then reconditioned and the interior upgraded to replicate the Sikorsky helicopters used by NEST. To complete the real life experience, ImmersaView assisted in the projector selection process, optical design and provision of SimVisuals software. As a software product, SimVisuals eliminate the need for additional hardware, cables or connection and works with any display resolution and any application. Using ImmersaView's products and services helped NEST to build FTD within their budget.
Technical Specifications
ImmersaView SimVisuals
3 x Projectors
180 Degree curved screen
Refurbished helicopter cockpit
"…The visuals package is above and beyond expectations. Using an immersive screen really enhances the experience of the simulator…"
Jon Keller, Engineer
The simulator has helped reduce the cost of training pilots by thousands of dollars and it's expected other pilots from around New Zealand will be prepared to pay to gain better quality training experience in the simulator. Now the simulator is up and running, the Civil Aviation Authority has certified the simulator for instrument flying training.