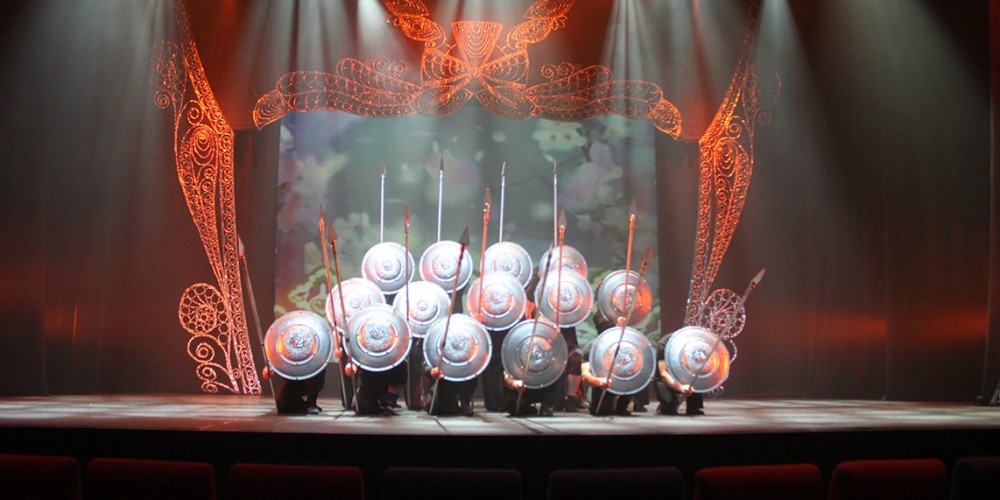 With ImmersaView Blend, the Russian Ballet achieved stunning visuals for their tour
The Russian National Dance Tour recently visited Australia and New Zealand as part of their "Kostroma" show, and used ImmersaView Blend to achieve stunning backdrops with multiple projectors. The vision for each scene is comprised of digital content to create the dramatic effect of location, allowing a dynamic accompaniment to their already breathtaking show. All made possible by ImmersaView Blend, giving them the ability to "stitch" four short throw projectors to achieve a single seamless image.
Company Snapshot
Industry Performing Arts
Discipline Ballet
Founded 1990
HQ Kostroma, Russia
Operations Traveling Ballet Company
With a tight-schedule, they needed a seamless and easy to deploy solution
With over 600 lavish costumes and over 15 scenes, space became a prime concern for the audio-visual requirements. In Russia, the company performs at the same location on a large stage and uses a single high brightness projector and rear-projection mirror system. During the tour of Australia and New Zealand, with many different venues and differing space behind the screen, being able to produce a large screen with minimal distance became extremely important. Due to the tight schedule of the tour, they had to find an 'easy to deploy' solution. Using four short throw projectors was the answer to the space requirements, but now they had to find a solution to produce a seamless image.
ImmersaView Blend allowed for a simple to set-up and seamless display
Streaming Live Ltd, a New Zealand based AV Company, provided the complex audio-visual set-up required for this tour across Australia and New Zealand. To provide the seamless visuals required for their backdrop, ImmersaView Blend was deployed, provided a perfect solution to easily and quickly align and edge blend the four projectors powering the event. As well as producing an exceptional image, this provided the tour with a solution that was simple to set-up on each day of the tour at different venues.
Technical Specifications
Four short-throw projectors
ImmersaView Blend
"Choosing ImmersaView was the right choice for us with their product features and responsive support. Moreover, ImmersaView Blend was simple to use and did not require any additional hardware."
Liam, the owner of Streaming Live.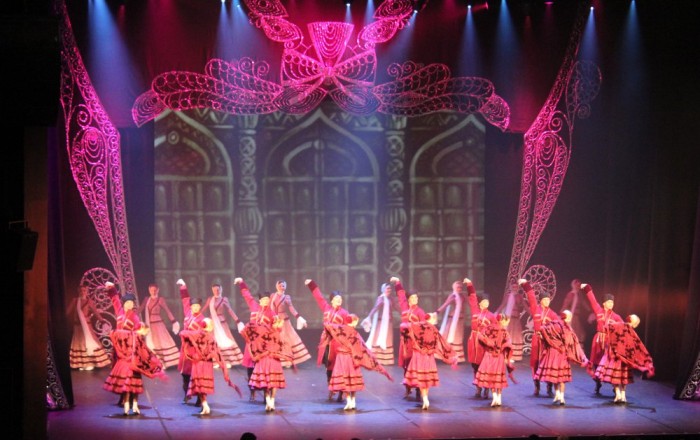 The result was a stunning visual display that perfectly accompanied the performance as the show toured Australia and New Zealand. All those involved with the creation and set-up of the show were amazed by the simplicity and ease of use of ImmersaView Blend which allowed them to quickly and easily repeat the setup at each venue.